The conference will be held at the University of Warsaw Library: www.buw.uw.edu.pl (see the Google maps link)
The library building is located at Dobra 56/66, Warsaw (conference room nr 316).
Access from the city centre (Central Railway Station) to the Library:
- by subway M1->M2 line (stop - Centrum Nauki Kopernik)
- by bus nr 127 (stop - Biblioteka Uniwersytecka) - 24 min;
- by bus 128, 175 (stop - Uniwersytet 02) - 24 min;
- by regional trains R1, R2, R8, S1, S2 (stop - Warszawa Powiśle) - 22 min.
For moving around town on public transit you can rely on google maps, which does a good job finding optimal connections. A city pass valid for 3 days (36 PLN or 8 EUR) can be purchased from ticket machines present in a majority of buses/trams and at the stops.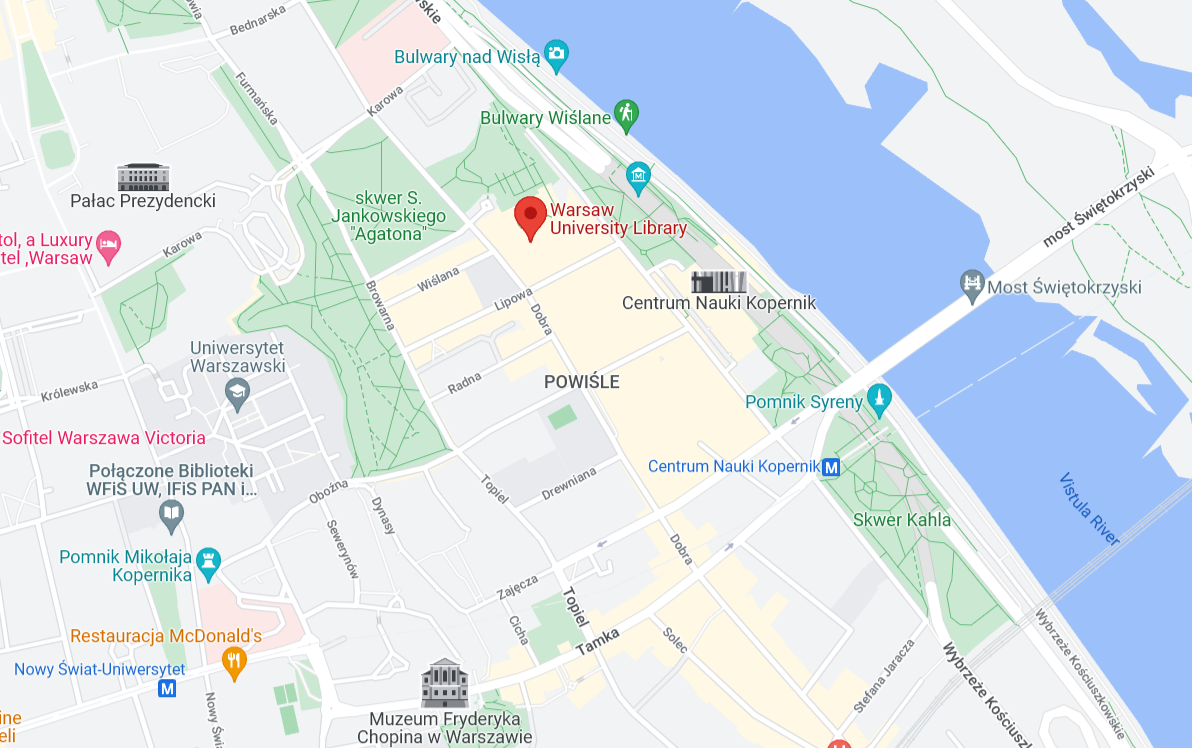 Accommodation is not included in the price of the conference. Participants need to book it by themselves. For accommodation recommendations see: Accommodation.